Welcome! God Cares About You, and So Do We.
7520 W Lapham St, West Allis, WI 53214   –   414-774-5500
Email: fumcwaoffice@fumcwa.org 
Click for
Online Services
SUMMER WORSHIP – 10:00 AM WITH YouTube STREAMING

---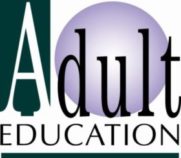 Click here for more information about new Adult Education classes being offered this summer.
---
HONORING THE GOLDEN MEMBERS – June 11
During the June 11th worship service at 10:00 am, we plan to offer special prayers on behalf of the Golden Members (75 years and older) of our church, followed by a reception in Fellowship Hall with food, fellowship, and recognition of their faithful membership and participation. All are welcome to join the worship and fellowship time.
---
HEALING SERVICES – June 18, July 16, August 20
Those who desire healing – physical, emotional, mental, spiritual, and other areas of life and family may come and be anointed with oil.
---
2023 VBS NEWS – July 17-21, 2023
Plan on joining us for Vacation Bible School, July 17-21, 2023! Hero Hotline: Called Together to Serve God! 9am to Noon! Click here for more information.
---
Events
Click here to see information about our Hot Dog Ministry and more. Click here to download the flyer for Summer of NOW flyer.
---
INVITATION TO GATHER 100 STORIES
We need your help. Please submit your story of what FUMCWA has meant to you (limit to 150 words) by the end of July. Please mail it to the church office or place it in the drop box in the narthex. We are also looking for any memorabilia or photos that relate to the history of the church building. Please keep all in an envelope and label with your name and drop off at the church office by the end of July. We will take pictures of the historical items for the Centenary Booklet and create a display of the items at the celebration. All items will be returned to you.
---
Missions Updates
Click here to see updates Coins of Love, 2nd Saturday Missions, our Mission Trip and more.
---
Remember Ukraine During 2023
Click here to see how you can help during the holiday season, or any time of the year.
---
Charge Conference Review and Our Three Year Plan
Our church's Annual Church Conference was held on Sunday, November 20, 2022, with the presiding leadership of District Superintendent Ebenezer Insor. Click here for a copy of these plans.
---
FUMCWA Affiliation with UMC Decision
After hosting three Listening Sessions (August, October, and November 2022) and hearing members' voices with opinions, choices, and preferences, the Church Council that met on November 11, 2022, has unanimously decided to continue their affiliation with the United Methodist Church through the leadership of Wisconsin Annual Conference. Furthermore, the Church Council continues to pray for discernment of the 2024 General Conference and the Council of Bishops for the future of the United Methodist Church.
---
Serve One Another – Volunteer!
There's no better way to get to know people in the church family and grow in our faith, than to volunteer and serve together. First Church has many volunteer opportunities to help you build relationships while you reach out and give back to our church community. Current Volunteer Opportunities: Ushers, Greeters, Welcome Center, Prayer Team, Tech Team, Communion Stewards, Children's Message, Nursery, AWANA, Youth Sunday School Leaders. Come and serve this fall! We need YOU! Please prayerfully consider serving. Training for all areas will be provided. Please contact Pastor Sam today!
---