Welcome! God Cares About You, and So Do We.
---
Please Note: there is a new section on our website under Worship Times & Services; Online Services.
---
---
Share your Acts of Kindness here!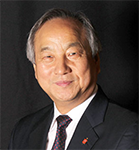 Click here to read Bishop Jung's Reflection on the Methodist Church
---
March 16, 2020
Dear FUMCWA Family in Christ,
The Lord continues to be our Rock, Shield, Refuge, and Strength amid difficult situations as we navigate the challenges of COVID-19 pandemic and implications both locally and globally.
With a heavy heart, our church leadership decided to suspend worship services on March 15, 2020, due to high risk factors of public gatherings including Faith Worship Services, as determined by Federal, State, UMC Conference and other informed sources.
The Church Council met yesterday at 10:30 am via Zoom and made the following decisions which are in the best interest of the entire community. Precautionary measures, high risk factors, direction from the Conference, and considering and esteeming our worshipers of all ages were all taken into consideration:
The in-person worship services will be suspended for March 22, 2020 and March 29, 2020.
Formal online worship services are being explored for March 22 and March 29 instead of in-person services.
There will be ONE worship service at 10:00 am on April 5, 2020 (Palm Sunday) and on April 12, 2020 (Easter Sunday). The Church Council will meet on March 30, 2020, and re-evaluate the local and global COVID – 19 pandemic situation and communicate the same with the congregation, in case the two Sundays, April 5 and April 12, will have to be suspended as well.
For the April 5 worship service, there will be NO communion service.
All activities with staff and volunteers, including adult, children and youth choir practices are on hold until further notice. This includes Food Pantry and other Mission weekly and monthly activities.
Staff are asked to work from home and to take turns being in the office, as and when the need arises. Pastor Sam is to be consulted.
Committee meetings may be called via Zoom for pressing and immediate needs, and not in person until further notice. Chairpersons are to be consulted.
The April Methodist Messenger will not be published.
We ask all of our church members, friends and well-wishers for their continued prayers, discernment, cooperation, and understanding. We thank you for your continued support through your gifts, especially the financial contribution to sustain the ministry of FUMCWA. Please consider either online giving or mailing your offering to the church office.
"God is our refuge and strength, and a very present help in trouble. The Lord of hosts is with us; the God of Jacob is our refuge." Psalm 46: 1, 11
Dave Affeldt, Church Council Sam Royappa, Lead Pastor