Welcome! God Cares About You, and So Do We.
7520 W Lapham St, West Allis, WI 53214   –   414-774-5500
Email: fumcwaoffice@fumcwa.org 
SEPTEMBER 10, 2023 THE FALL SCHEDULE BEGINS
8:00am and 11:00am with YouTube Streaming 
---
AWANA Begins on September 13, 2023
Click here for more information and for sign up forms.
---
Music Ministry Begins Again this Fall
We are excited to begin the fall music season at church. New singers and ringers are always welcome.
Asbury Bell Choir begins Thursday, August 31, at 6:30 pm
Chancel Choir begins Thursday, August 31, at 7:30 pm
Celebration Ringers begins Tuesday, September 5, at 7:30 pm
Learn to Ring Bell Choir begins Tuesday, September 26, at 6:30 pm
Children's singing and ringing choirs will resume alongside Sunday School on September 17. Please get in touch with Alyssa or Raymond or call the church office with any questions. We look forward to seeing you!
---
Fall Adult Education Classes Begin September 17, 2023
Click here for more information.
---
The Art of Hospitality Recordings
Exceptional hospitality has the potential to transform our church and, in the process, the lives of everyone we reach. It creates memorable moments that enable people to experience God's love through us – to feel a sense of welcome that draws them into faith.
Click here to view Part 1 The Art of Hospitality recording.
Click here for Part 2 The Art of Hospitality; Principals and Best Practices of Hospitality 
---
Faith Sharing Seminars
Click here to view Part 1 of the Faith Sharing Seminars led by Tom Bolton.
If you missed part two of the Faith Sharing Webinar, you can access the webinar through this link.
These webinars explored the challenges that Christians face when it comes to sharing their faith. This two-part session covered scriptural teachings, the importance of sharing your faith in missions, and ways to overcome any difficulties. During the second session, participants had the opportunity to share their witness and receive feedback and praise. Webinar Presenter: Disciple Tom Bolton.
---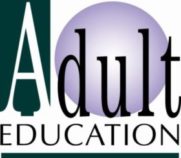 Click here for more information about new Adult Education classes being offered this fall.
Click here to see a message from Tom Bolton on Adult Christian Education along with information on two Webinars: one on The Art of Hospitality and one on Faith Sharing.
---
Events
Click here to see information about our Science Cafe with FUMCWA and Holy Land Journey in 2024.
---
Missions Updates
Click here to see updates Coins of Love, 2nd Saturday Missions, our Mission Trip and more.
---
Remember Ukraine During 2023
Click here to see how you can help during the holiday season, or any time of the year.
---
Charge Conference Review and Our Three Year Plan
Our church's Annual Church Conference was held on Sunday, November 20, 2022, with the presiding leadership of District Superintendent Ebenezer Insor. Click here for a copy of these plans.
---
FUMCWA Affiliation with UMC Decision
After hosting three Listening Sessions (August, October, and November 2022) and hearing members' voices with opinions, choices, and preferences, the Church Council that met on November 11, 2022, has unanimously decided to continue their affiliation with the United Methodist Church through the leadership of Wisconsin Annual Conference. Furthermore, the Church Council continues to pray for discernment of the 2024 General Conference and the Council of Bishops for the future of the United Methodist Church.
---
Serve One Another – Volunteer!
There's no better way to get to know people in the church family and grow in our faith, than to volunteer and serve together. First Church has many volunteer opportunities to help you build relationships while you reach out and give back to our church community. Current Volunteer Opportunities: Ushers, Greeters, Welcome Center, Prayer Team, Tech Team, Communion Stewards, Children's Message, Nursery, AWANA, Youth Sunday School Leaders. Come and serve this fall! We need YOU! Please prayerfully consider serving. Training for all areas will be provided. Please contact Pastor Sam today!
---