Nursery Care
Professional nursery care with an age-appropriate introduction to faith development is provided in a safe and nurturing environment. Our Nursery Director and staff welcome you!
Infant – 4 years old
Every Sunday, 7:45am – 12:15 pm
Located on the Main Level (see an usher for assistance)
Directed by Jon Kinney
Sunday School (9:15-10:40am)
DEEP BLUE: LEARN & SERVE (A WEEKLY ADVENTURE THRU THE BIBLE)
3K-5K (Cokesbury Room) Teachers: Betty Grypp, Michelle Fuller, Lara Burke, Chris Jolitz, MyKayla Johnson,Darlene Schuler
1st- 4th Grades/ 5th – 6th Grades (Albright Room) Teachers: Dorothy Meyer, Deb Semrad
MUSIC: Laurie Halvorsen
Children will make Bible stories, Bible people, and Bible passages a part of their lives. They will also come to know the Bible as THEIR book and find ways to let the Bible speak to them today!
Deep Blue incorporates age appropriate Bible stories, arts and crafts, music, animated video storytelling, and active games into a living-faith experience that will help children discover what it means to be a disciple of Jesus Christ today!
The Deep Blue Kids will lead the children through the Bible using animated videos that tell the story and encourage the children to "dive deeper" into the Bible and explore their faith.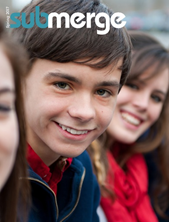 Grade 7 – Grade 12  (Wesley Room) Teachers: Kari Hendricks, Dan Hendriks, Lance Lambert
A one-year Bible study that emphasizes nurturing faithful relationships while engaging teens in fun and engaging activities that will get the teens involved, thinking and talking.