Ministries Within Our Church
752 Breakthrough PRAYER
Please stop and pray this prayer daily at 7:52am or 7:52 pm.
God of love and power,
Fill us with your grace and mercy.
Open doors, bring down walls.
Lead us into a new season of faithfulness and fruitfulness,
And give us the courage to follow You.

Amen.
Join a prayer walk. Each Wednesday evening at 6:30 p.m. and Sundays at 12:15 p.m. a group of First Church perambulates the blocks around the church praying for the residents. Prayer walks are 30 minutes long. We welcome any who are committed to change in our church to join a prayer walk.
United Methodist Women
All women are invited to participate in United Methodist Women. UMW is centered around knowing God. This is done by developing creative and supportive groups. UMW strongly supports missions in our community and throughout the world.
UMW Activities
The Book Discussion Club
Meets on the third Monday of each month (except in December, July, and August) from 5:30 to 6:30 pm, in our library.
Reading Program
The UMW purchases a wide selection of books growth in discipleship and your reading pleasure.
Yarn Ministry Group
All women and men are invited to participate the first and third Wednesdays each month from 
2:00pm to 4:00pm
 to learn how to make yarn hats using a circular loom. The group meets in the small dining room. All craft enthusiasts of any craft are welcome. As we become more skilled, we plan to add some Bible study during the two hours.
Annual Events:
Lenten Brunch
Salad Buffet and Mission Work
Sugarplum Sweets and Holiday Treats
Visitation Ministry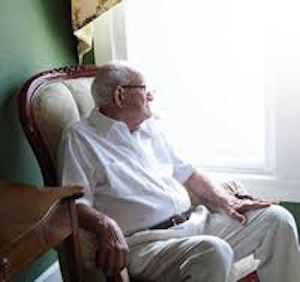 Our visitation team is made up of staff and church members who regularly visit our homebound members. During Lent team members deliver a special Easter Basket of sweets and gifts to each of our homebound members.
Senior League
Come join us for the food, fellowship and fun with Senior League in our 45th year together.
Schedule of all meetings, programs, menus, and trips.
Come join us for the food, fellowship and fun with Senior League in 2019!!
The Bernice Nailen Memorial Library
Featured Book for May
The Allure of
Gentleness
by Dallas Willard
What you think can mean more than what you "believe."  Accustomed as Christians are to reliance on faith, our ability to reason can be just as essential to understanding our relationship with God – and what that God is like.  And as with our approach to God, our approach to others on our journey should be humble, thoughtful, and above all, gentle.
Although an ordained Baptist minister, the author (who died in 2013) was also a professor of philosophy ("the pursuit of wisdom") at the University of Southern California.  This book is about "apologetics" (no, not "apologies").  From Greek, the word means "defense" – in this case, defense of the Christian faith based on reason: on where logical thinking leads us.  Willard offers this summary: "A biblical apologetic is the best use of our natural faculties of thought in submission to the Holy Spirit to remove doubts and problems that hinder a truthful, energetic participation in a life of personal relationship with God."  And that defense should be made gently and reverently, never in an overbearing or hostile manner.
The author first explains that "The Bible is full of logic, and we must never think of faith as something purely mystical…"  Knowledge and faith are not opposed; "faith alone may be wrong" and "there can be great value in doubt."  How we use our God-given ability to reason is all-important, and is the theme of the book's first chapters – especially No. 4.  Willard considers such questions as "Why is God not more obvious?", Is Scripture perfect?", and "Does God speak to us?"
In chapter 6, "The Problem of Pain and Evil" Willard asserts that we can only have what is "good" in a world that also contains evil, without which "there would be no normal life at all…to live in such a world [would]…not be human."  To learn and grow, we must be able to choose.
In reply to the claim that the creator of a world afflicted by "war, famine, and pestilence" cannot be "a good God," he offers four points:
Yes, many conditions are in themselves
tragic.
But God is not the agent behind such things.  While God can know everything, He doesn't necessarily choose to do so.
Where pain and evil are possible, humanity has the chance to develop into creatures of the highest value. The more challenging the race, the greater the reward of winning.
"Earth has no sorrow that heaven cannot heal."
And in his closing chapter, this author declares, "If you don't believe that you change God's mind when you pray, you won't pray."  He quotes Mark's gospel:  "believe that what you say will come to pass, it will be done for you."  That's a sticking point for many of us – worth a lot of thought.
This title is available in the church library and as an e-book. (The first edition is available in the Milwaukee County Federated Library System.)
The library has print titles for all ages (preschool – adult).  The collection includes fiction, Bible study, devotional, Christian life, Methodism, other religions, nature, health, parenting, relationships, biography, history and other subjects.
The Magazine Trading Basket is always available to recycle your "old" (no more than 3 months old) or take (no need to return) a magazine.
The library is open on Sunday mornings and during the week.