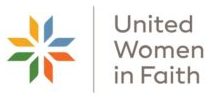 Our next Unity Circle meeting is October 10 at 1:00 pm in the Fireside Room. We invite all women to join us. We have a wonderful group and welcome those looking for fellowship and support in their daily lives.
Our Christmas Bazaar will be held on Saturday, December 10, 2022, from 9:00 am-2:00 pm. Come and have a sweet treat and take home many homemade items, including dishcloths  hot pads, and crocheted items. We will also have some cookies and homemade treats. Sue Stachelski will have her jewelry and Linda Zeman will have her wonderful gingerbread cookies. If you want your child's name on the cookie, we will have pre-order forms for those.
We will have a program presented by Ronald McDonald House on October 26, 2022, at 6:30 pm in the sanctuary. Please plan to join us and bring your friends. Men, women, and youth are invited. It should be a very interesting program.
If you have any questions about our organization, please contact Annette Intravaia or the church office. We hope to see some new faces as well as those who have been a part of our circle.
---
Activities
Yarn Ministry Group
All women and men are invited to participate the first and third Wednesdays each month from 2:00pm to 4:00pm to learn how to make yarn hats using a circular loom. The group meets in the small dining room. All craft enthusiasts of any craft are welcome. As we become more skilled, we plan to add some Bible study during the two hours.
---