Activities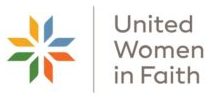 Unity Circle will meet Monday, June 13, at 1:00 pm in the Gathering Room for our last meeting until September. We will be ordering sub sandwiches and each person is asked to bring something to share. We hope to see you there!
SUMMER OF NOW: "CHRISTMAS IN JULY" RUMMAGE SALE:
Saturday, July 16, from 9:30 am-2:00 pm. Items can be brought to Fellowship Hall any time after July
10 between 9:00 am-2:00 pm. All items must be clean and in good condition. Items that will be accepted
include all holiday decorations (no large Christmas trees, only tabletop), all home decor, toys, children's books, fishing and sporting equipment, jewelry, scarves, belts, ties, and purses. We will need lots of help the week before the sale and the day of the sale. If you would be willing to help, please call Annette Intravaia.
Yarn Ministry Group
All women and men are invited to participate the first and third Wednesdays each month from 2:00pm to 4:00pm to learn how to make yarn hats using a circular loom. The group meets in the small dining room. All craft enthusiasts of any craft are welcome. As we become more skilled, we plan to add some Bible study during the two hours.
---