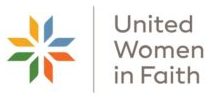 We were so happy to have had Patty and Gary Cole at our May Unity Circle Meeting. Patty talked about her quilts and Gary and Lance displayed them for all to see. It was so good to see them again and the quilts were beautiful!
Our Unity Circle Meeting on June 12th will be held at Meyer's Restaurant at 11:30 am. Please note the change in time. Please call Annette or Joanna by June 5th to let them know if you will be attending so that they can make reservations. This will be the last meeting until September. We hope to see you all there!
---
Activities
Yarn Ministry Group
All women and men are invited to participate the first and third Wednesdays each month from 2:00pm to 4:00pm to learn how to make yarn hats using a circular loom. The group meets in the small dining room. All craft enthusiasts of any craft are welcome. As we become more skilled, we plan to add some Bible study during the two hours.
---