Souper Bowl of Caring
The Youth would like to thank you for supporting their efforts as they hosted the parking lot drive-through Souper Bowl of Caring donation. Stay tuned for the final results of this worth while effort!
---
Youth Group Virtual Family Game Night
Sunday, February 28 at 3:00pm
Come and join us! Connect with a friend and encourage your friends to join in on the virtual fun! All FUMCWA Youth and families will receive a postcard with all the details!
---
Snow Park Outing
Youth Group members and their families are invited to have some snowy faith-filled fun at the Rock Snow Park in Franklin on Tuesday, March 16. The time is from 6:00-8:00 pm. The cost is $8.00 per person. Please pay the Youth Group Coordinator at the Snow Park. You must RSVP by MARCH 9 by calling the church office.
---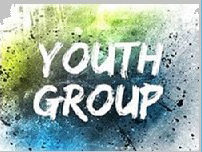 Contact Kiersten (414) 588-4064 or John (414) 704-0805 if you want more information on the Youth Group and future virtual get togethers.
---
Lock-In, First Meeting

Our Youth Group's Ministry relaunch happened with 22 young people. There was pizza, games, team building activities, and more. The night was full of creating connections with each other, our church, and others with the purpose of loving others as God loves us.