Reconnect and Celebrate
On Sunday, May 16 at 4:00 pm, all youth are invited to gather at church for a time to reconnect and celebrate moving forward and gearing up for summer. Dinner and beverages will be provided.
---
Future of Children and Youth Ministry 
August 25 – 6:00 pm Facebook LIVE
Deb Semrad, RoseAnn Ting, Kiersten Schelman, and Pastor Sam will discuss the future of Children and Youth Ministries at FUMCWA.
---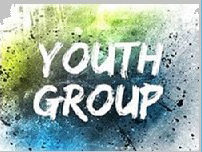 Contact Kiersten (414) 588-4064 or John (414) 704-0805 if you want more information on the Youth Group and future virtual get togethers.
---
Lock-In, First Meeting

Our Youth Group's Ministry relaunch happened with 22 young people. There was pizza, games, team building activities, and more. The night was full of creating connections with each other, our church, and others with the purpose of loving others as God loves us.