The Youth of FUMCWA Podcasts!
PODCASTS BY OUR YOUTH SUNDAY SCHOOL CLASS! Every Sunday our youth will be posting a podcast – YOUTH TALK relating to Christian Faith. Please subscribe and listen by installing the Spotify app (go to Spotify.com) Search: FUMCWA. Click on FOLLOW and new episodes will be saved to your library. or click here to hear their podcasts.
---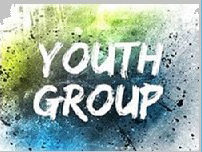 Contact Kiersten (414) 588-4064 or John (414) 704-0805 if you want more information on the Youth Group and future virtual get togethers.
SUMMER OF NOW: YOUTH GROUP LOCK-IN:
You are invited to join our FUMCWA-sponsored Youth Lock-In from Friday,  August 19 at 5:00 pm to Saturday, August 20 at 9:00 am. The location is FUMCWA, 7520 W Lapham Street, West Allis, WI 53214. This event is open to all the youth in grades 6-12. Please invite your friends and family members. Dinner and breakfast will be served. This free Lock-In event includes devotions, games, fun activities, and fellowship. Click here for Registration form OR call (414-774-5500) or email the church office (fumcwaoffice@fumcwa.org) for registration forms and more information. Registration forms are due August 17, 2022. What to pack: a sleeping bag/blanket/pillow, a change of clothing, toiletries, and your Bible. Optional: bring a snack to share and a game to play.
---